Having an online space dedicated to your business and the great things you do is an exciting journey. Sharing that information with people searching for businesses like yours and having them engage with you is even more addictive.
Unfortunately, reaching that point in your online marketing journey can feel like hiking up a mountain and continually losing your footing on the gravel path.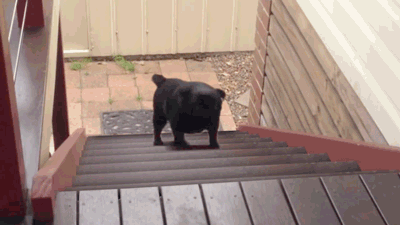 Digital marketing is tough. And search engine optimization—three words that have small business owners and entrepreneurs sighing with exhaustion (if not resignation)—can feel like that unstable, gravel path.
But it doesn't need to be that way.
With my small business SEO tips I'll help you build a smooth, sealed road up that goddam mountain. I won't lie. Laying that path won't be quick or labor-free. But it will be a much smoother ride. And when you have an awareness of SEO and where to best spend your valuable time, reaching the pinnacle will feel much more satisfying.
The five small business SEO tips you need to know
Having worked as an SEO strategist for more than 20 years where I helped dozens of businesses, I've zeroed in on the top SEO stumbling blocks. Starting with, "OMG. This should be the first thing you do" and ending with "Still really important, but you have a bit more time flexibility", here are my five SEO tips for small business.
1. Set time aside
The biggest issue for most small business owners is carving out time for SEO work. Start positively. Dedicate at least two hours a week to SEO work. Tell your colleagues and employees that's what you'll be doing at that time. Until your SEO roadmap is in full swing, be unwavering in letting that time go. SEO is a long digital marketing game that needs your ongoing attention, and this approach is key to getting the results you want.
2. Choose your keywords
At the heart of every solid SEO plan is keyword research. Floundering over your keywords leads to confusion and the risk of attracting traffic that's of little use to you. Set the right foundations for your SEO efforts in those first few weeks by using the time you have to complete your keyword research. When you're done you'll have a clear direction when it comes to setting target keywords for the core pages on your site.
And if you're feeling extra ambitious, you can go on to build out your keyword map.
3. Track the numbers
An SEO plan that doesn't track results is as useful as a chocolate teapot. And as lovely as a serving of melted chocolate can be, it's also messy as hell. And that's what could happen to your SEO plan if you don't track any numbers to see how it's performing.
Not sure how to set SEO goals and tracking? Start with these seven SEO measurements.
4. Get your blog up and running
Having a blog boosts your SEO efforts. In fact, blogging is such an essential part of digital marketing that it's still one of the top three content marketing strategies for businesses (after video and eBooks). And there's a good reason for this. Writers who research keywords for their blogs get better results than those who rarely (if ever) consider SEO.
Optimized blogs help search engines analyze and categorize your site. The more articles you post on topics relevant to your business, products, and industry, the easier it is for search bots to include your website in the results. And that's what gets your content and company in front of the people who matter: your target audience.
Blockers to successful blogging
Researching, writing, and posting blogs takes time. Many small business owners struggle to find that time, which is why this part of their SEO strategy falls flat. If you keep finding yourself in that camp, jump to my Content Marketing Strategy service, and let's get that blocker out of your way.
5. Use Google My Business
Google loves Google. And Google loves businesses that use Google My Business (GMB) and all of its features. This free resource is a great way to boost your visibility on the world's largest search engine. Once you've signed up to GMB and registered your business, optimizing your listing involves:
adding your location and business address
writing a business description
promoting products
posting content
getting reviews
adding photos.
If you're new to GMB, get started by signing up for my free 10-day Google My Business email course. My advice with this channel is to approach it as a social media source that displays the content you post directly in search, saving people an extra click. It's a great way to quickly get eyeballs on your content.
The hardest part of SEO is getting started
Hopefully, these five tips will point your small business SEO plan in the right direction, or at least help you understand where to start on your path up that digital marketing mountain. Give them a go, and if you're still struggling to get up that path then get in touch. I'm happy to help you find a more sure-footed road.