Decisions you should make before hiring. And qualities your digital marketing agency should have.
There simply aren't enough hours in your day to fulfill all of your business' digital marketing needs. Learning and implementing strategies such as SEO, email marketing and paid advertising, takes time you don't have. And this is why 23% of small businesses outsource their digital marketing to professionals. 
But once you've decided to offload some or all of the digital marketing burden to an agency, how do you pick the right one? 
Well, having worked in the digital marketing space for nearly 20 years, I've got a few ideas.    
Decisions you need to make before hiring a digital marketing agency
Before wading through a gazillion agency websites, save yourself some time by working out your wants and needs. 
Know what you want to achieve
Digital marketing can help your business in many ways. It can:
bring you more leads,

convert those leads,

increase website traffic,

push you up the search engine rankings, and

grow your authority and increase brand awareness.
To get the absolute most out of any digital marketing agency you work with, try to define the outcomes and the key performance indicators (KPIs) that you want to achieve. (And if you need a little help with that, take a quick read about measuring SEO.) Clear goals means you'll provide your agency with a stronger brief, which results in the best strategy. 
Service level and budget
Setting your goals is only part of the story. Next, think about the service you want and level of support you need. For example, you may only want to hire a digital marketing agency for a one-off campaign. Or you may need ongoing assistance, so sign up for a monthly package. Having an idea of the support needed and how long for, will make budgeting much easier.  
What to look for when choosing your digital marketing agency
Once you've done a bit of self-evaluation, it's time to see who's out there. Hint: there's a lot. To avoid overwhelm, think about the following points when deciding whether an agency is right for you.   
Read their site and reviews
Websites are a business' shop window. So, take a good, long look at each agency's display. What are they saying about their services? Can they show results from their work? Most importantly, what are clients saying about them? Checking these are a great first step towards working out if they're a contender. 
Wanting to outsource your digital marketing because you can't stand technical jargon? Then make sure you understand what you're reading. If the complex language is over the top, that's a bad sign. If this is how these folks talk at you, what will sitting through a report conference be like?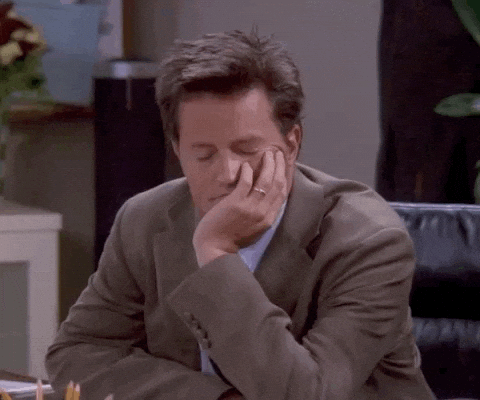 Beware promises of ranking #1
Getting to the top of Google with a featured snippet is every business owner's digital marketing dream. And as a digital marketer I love it when that happens, too. But getting there is a long, aggressive slog. 
While it is doable, be sceptical of agencies who lead with promises of ranking number one for everything. If they make this claim search for information about what's involved to get there. It's important to weigh up whether the investment is worth it. 
A better alternative is finding an agency that's upfront and realistic from the start about what they can achieve for you and in what time frame. 
Do they know your industry?
In an ideal world, you'll find a digital marketing agency with a proven track record in your industry. But that's not always possible. And if you really like the sound of someone, don't immediately rule them out. Instead, as T. Maxwell suggests, "ask how it approaches a new industry." 
In fact, hiring someone without prior knowledge of your industry could be a big benefit to your business. As Maxwell goes on to explain in the same Forbes article: 
"We have seen many industry-specific agencies go with a cookie-cutter approach, and we often see this in remnants of code and content indicating use for other businesses. Many times, a fresh set of eyes and a new approach is needed to unlock a stagnant marketing strategy. A good marketer can evaluate a client's industry, online presence and competitors and devise an effective strategy."
So be critical, but not because they haven't got a former client who's like you. Be critical of how they complete the necessary work so they can understand your business, industry and audience needs. 
The final test: could you go for a drink with them?
Working with the right digital marketing agency should feel like working with a good colleague. And when you have good colleagues, you enjoy their company — be it over a coffee break or a trip to the bar after work. 
When choosing a right digital marketing agency, ask yourself if you think you will enjoy working with them because if you don't think you will, it's going to feel like a very long project indeed.
Wondering if I'm the right digital marketer to help your business?
With a bit of luck you'll already sense whether I'm the right digital marketer and SEO strategist for your business. But let's back this feeling up with some solid evidence. 
Take a look at my services to make sure I offer the digital marketing strategies you need. On each page you'll find testimonials and evidence relating to that service. 
Already feel confident we could be a good business match? Then jump ahead and get in touch.